Library Department | Biblioteca
Música de calidad en el Palauet Casades
En los próximos meses de febrero y marzo de 2023, el Palauet Casades acogerá dos conciertos a cargo de jóvenes intérpretes. Las actuaciones tendrán lugar en un entorno muy especial, el primero en la Sala de Lectura de la Biblioteca y el segundo en el magnífico Pati de Columnes. Los conciertos irán precedidos por una visita al Palauet ya la Biblioteca con un precio especial de 15€ para las personas colegiadas y de 25€ para el resto de público.
Miércoles 22 de febrero de 2023, 18.30h: Jazz y baladas
Músicos: Albert Compte Peña (saxofón) y Ferran Gallart i Moyano (violín)
REPERTORIO:
– Affirmation – José Feliciano
– Crystal Silence – Chick Corea
– Chega de Saudade – Antonio Carlos Jobim
– Beautiful Love – V. Young
– In a Sentimental Mood – Duke Ellington
– How Insensitive – A.C. Jobim
– These Foolish Things – Jack Strachey
– There Will Never Be Another You – Harry Warren
– All The Things You Are – Oscar Hammerstein
– Goodnight Julia – Yoko Kanno
Miércoles 22 de marzo 2023, 18:30 h: Música catalana d'inicis del segle XX
Músicos: Míriam Trias (voz y fagot) y Gallart i Moyano (violín)
REPERTORIO:
Eduard Toldrà:
– Abril
– Maig
– Madre, unos ojuelos vi
– Festeig
– Después que te conocí
– Cocorococ!
– Menta i Farigola
Dues Romances – Marià Obiols
Al comprar la entrada, es necesario marcar la condición de colegiado/da (y mostrar el carnet el dia del concierto) para aplicar el descuento:
https://proticketing.com/casessingulars/ca_ES/entradas/evento/27735
¡Os esperamos!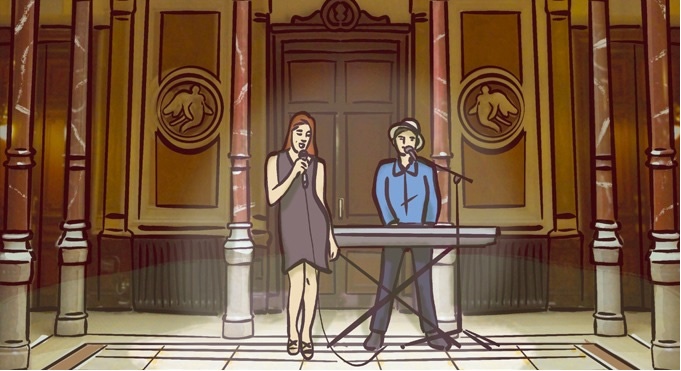 Contact
Biblioteca (Dirección)

93 601 12 60 / 93 496 18 80