Arbitration Commission | Arbitration Commission
¡INSCRIPCIONES ABIERTAS! VI International Arbitration Congress 2022
Los días 20 y 21 de octubre de 2022 tendrá lugar el VI International Arbitration Congress. Con el lema "Back to the future. Sixth part" este evento reunirá en Barcelona a los mejores expertos en la materia.
INSCRIPCIONES (congreso y cena)*
Como en anteriores ediciones, este Congreso que organiza la Comisión de Arbitraje del Colegio de la Abogacía de Barcelona (ICAB) tiene como objetivo acercar el mundo del arbitraje en la abogacía, así como profundizar en aspectos concretos de este ámbito.
Árbitros procedentes de todo el mundo participarán como ponentes de este evento que se consolida como un referente para todos los profesionales del arbitraje.
Entre los temas previstos están: "Damage Wards: estrategia procesal", "Casino Royale: tipos de daños", "Quantum of solace: cálculo de daños", "Interes-ellar: intereses en el cálculo de daños" y "Kramer vs. Kramer: formas de afrontar una pericial".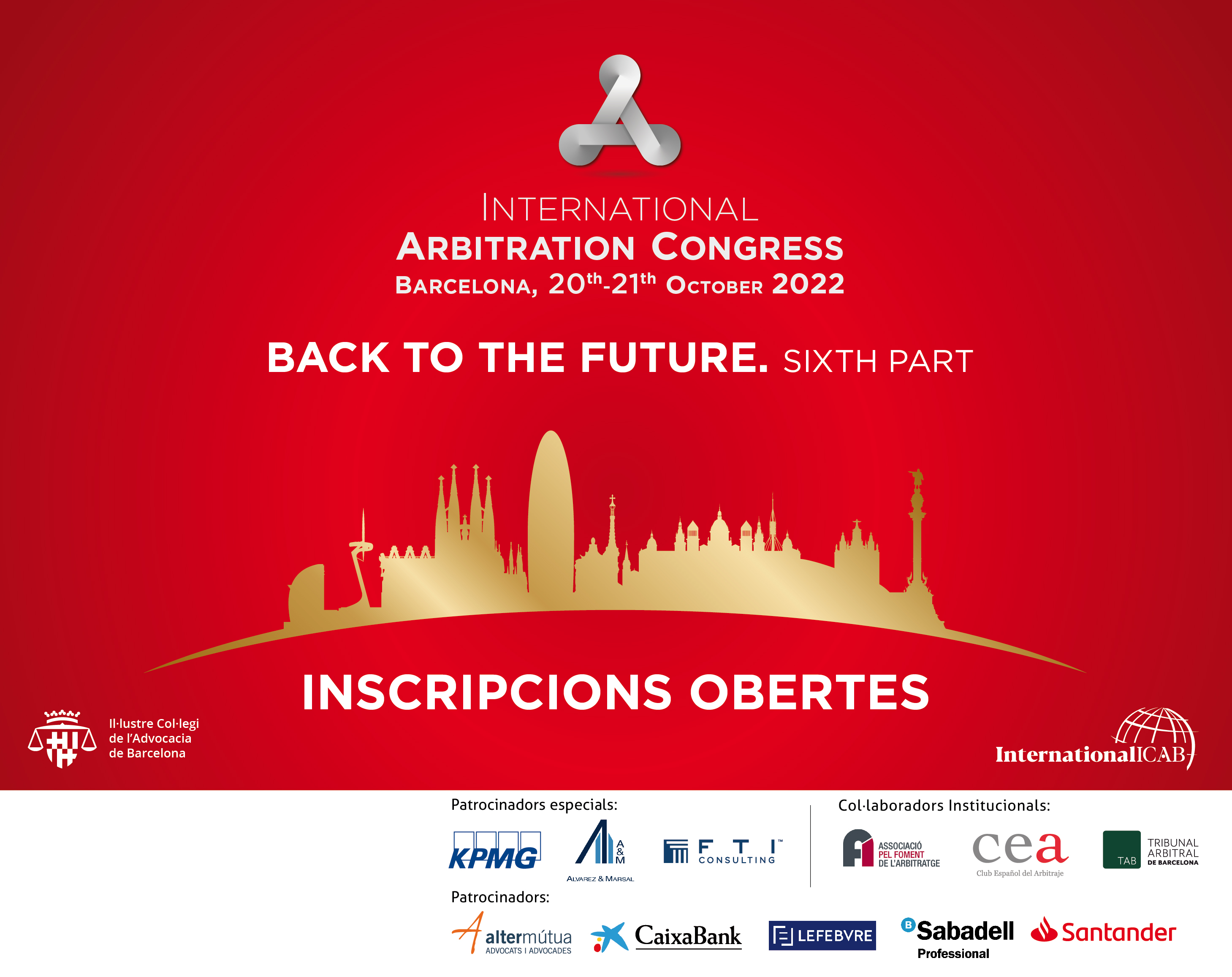 Contact
Comisión Arbitraje

93 601 13 30 / 93 496 18 80
Fax: 93 487 15 70