Commission of Women Lawyers | International | International | International
The Academy of European Law (ERA) holds a seminar on EU Gender Equality Law at the ICAB
The ERA has chosen the headquarters of the Barcelona Bar Association (ICAB) to hold, on April 25 and 26, 2022, a seminar on " EU Gender Equality Law".
Rosa Peña, council member of the ICAB Governing Board responsible for International Relations, gave the opening speech of the conference.
Among the invited speakers were the Barcelona lawyers María Barbancho and María Chica, both members of the ICAB International Relations Committee.
The seminar was also attended by the lawyers Olga Arderiu and Marina Roig, president and vice-president, respectively, of the Bar Association's Committee of Women Lawyers.
During two days, the program of the Conference has addressed issues such as the legal framework of the EU in terms of equality; definitions of essential concepts (direct and indirect discrimination); prove discrimination; equal pay for work of equal value; the study of a practical case of discrimination in work groups; work and family reconciliation; affirmative action and gender quotas; gender violence or artificial intelligence and gender equality.
The conference was target on lawyers and jurists with the aim of offering an overview of European Union Law, with special emphasis on the case law of the CJEU.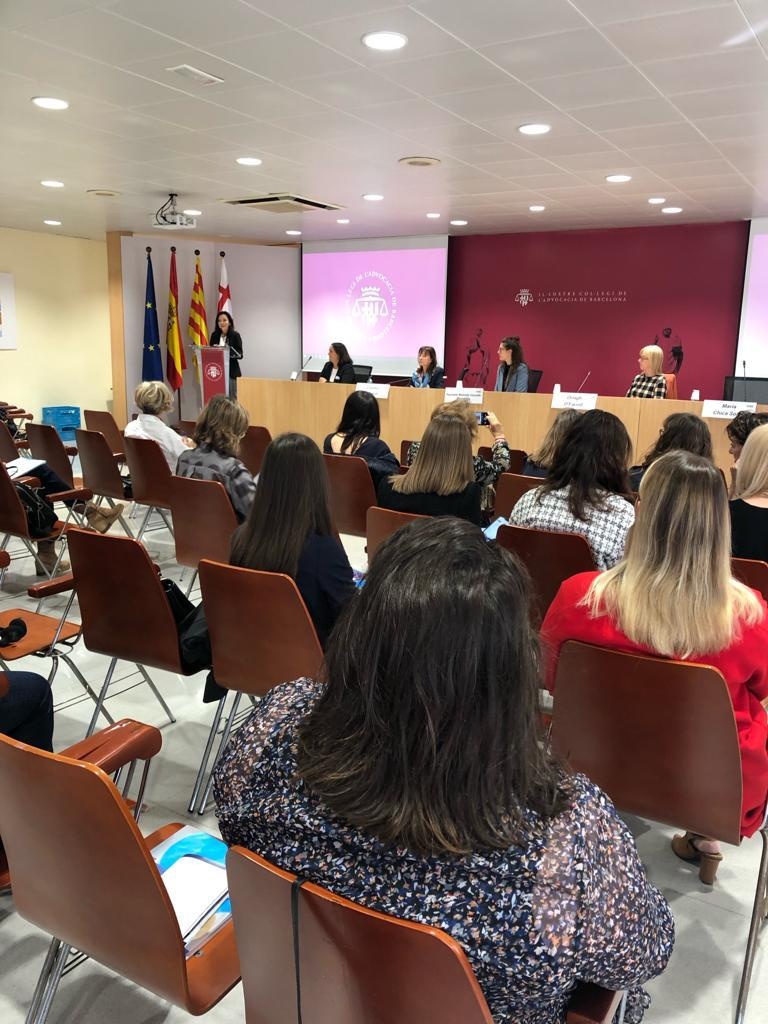 Contact
Internacional

93 496 19 21 / 93 496 18 80
Lunes a jueves: 9h a 18h / Viernes: 9h a 15h